How a Career in Film, History, and Culture Led to My Most Daring Career Choice Yet
Throughout my career, I've spent decades of studying international films and how their cultures can enrich our lives and take us to places we may never be lucky enough to visit. But even while transporting my students and myself through the countryside of Europe, the hustle and bustle of New York City, or the sacred cities in the Middle East in these films, the most powerful experiences come when we live in these moments and cultures ourselves. Even later in my career as a professor at NYU, my students were able to teach me something about their cultures that a film never could. It was through these travels and true events that I created a world of historical intrigue, and I learned that we have to step outside our comfort zones, we can unlock the most mysterious—and unimaginable—adventures.
As I was writing Transylvanian Trilogy, I realized that unconsciously I was putting a lot of myself in the books. And this made me think that I used my memory like a treasure chest where I had saved and cherished my dreams and hopes, the people I had met and loved, even hated, and stored them for the day I would wish them out. Unconsciously, as I was writing, I reached into my memory's treasure chest and found scenes and people from afar that came to me without pattern or reason. I grabbed them, not to lose them, and without realizing how, each item turned into a life of its very own in my novels. Strangely, they all took different form on the paper until they hardly resembled the original at all. But it was too late. They were now alive and I marveled at it all. As a writer, in Transylvanian Trilogy, I have used memory as a brush for truth.
During the past 20 years, I have created "A Global Classroom" at the United Nations under the aegis of my NGO (Non-Governmental Organization, International Cinema Education, 2003-present) and recently also at New York University, where screening foreign films to students, have kept me up-to-date with global politics.
As Director of E.S.L. and Film for the Hospitality Committee at the United Nations, I have had diplomatic students from Iran and I have had the opportunity that my NYU students were invited to private hearings at the Mission of Iran. In preparation, my Iranian students shared books with me and their thoughts, and I did my own research about Iranian politics.
There has been a gold laundering scheme – Gas-for-Gold – between Iran and Turkey since 2013, that is the largest in history. This piqued my interest because I remembered that the dictator of Romania, Ceausescu, had visited the president of Iran, Rafsanjani, on December 19, 1989, in Tehran, one week before he was executed in Romania. Ceausescu took suitcases of gold for secret safe keeping to President Rafsanjani and his private bank. Reports and newspaper articles claim that the value amounted to $1 Billion in gold bullion bars. The gold has never been found or identified. And I wondered if this gold was "recycled" years later by Rafsanjani, just before he died on January 8, 2017.
I also wondered if this gold "jump started" the Gas-for-Gold scheme of 2013 between Iran and Turkey? Researching the enigma, inspired me to write, Treasure Seekers.
The story of Treasure Seekers is based on the actual gold laundering scheme, Gas-for-Gold, between Iran and Turkey.
I begin my novel with the criminal investigation of Halkbank, a state-owned Turkish bank, accused of funneling billions in gold and cash to Iran while Iran is under international sanctions. The arrest of the facilitator for the scheme – Reza Zarrab – sets up the cause and effect of the novel's structure. From a literary technique, the scandal and arrest allow me to mix fact with fiction – the facts of the multi-billion-dollar Gas-for-Gold laundering scheme, with my fictional characters, Marina and Cristina, who I maneuver to vacation in Istanbul, the site of the scheme. My fictional protagonists intermix with the real characters and get involved with the crime and story.
My goal is to reveal the facts of the political scandal by using poetic license in fiction – a deliberate ruse – and a new use of fiction. It is a hybrid approach that encourages readers to travel along with the story and follow the clues as if they were detectives.
The true, factual plot reveals how Reza Zarrab, Iranian-Turkish-Azerbaijani-Macedonian citizen along with Mehmet Hakan Atilla, deputy manager of Halkbank, and Babak Zanjani, Iranian billionaire, used their talents to represent their countries and fool the world. And yet, the American government had had their antennas fixed on these rogues even before 2013.
It was not until Reza Zarrab entered Miami's international airport in March 2016 with his rock-star wife and five-year-old-daughter, seemingly headed for a family vacation in Disney World that our government took action. Zarrab was fully aware that he was wanted by the American government for a verdict in absentia from 2013 that accused him as the leader of the scheme, along with sons of Turkish officials and Halkbank. As soon as Zarrab entered Miami, he was handcuffed and sent to a Manhattan jail. The lawyers at the Southern District of New York were eager to learn why Zarrab had allowed himself to be arrested.
On October 24, 2019 the United States Senate accused Halkbank of fraud, money laundering and sanction evasion on Iran. This indictment also listed eight banks involved on behalf of Halkbank: Deutsche Bank, Bank of America, JP Morgan Chase, Citibank, HSBC, Standard Chartered, UBS, and Wells Fargo.
In Treasure Seekers, I recreate the actual trial scene of January 2018 in Manhattan accusing Atilla of laundering billions of dollars of gold and cash for Turkey's national bank. The key witness for the American government was Atilla's partner in crime, Zarrab, who quickly testified as to how the largest racket scheme in history was maneuvered by the Turkish president, his ministers and his family. For his valuable testimony, Zarrab was awarded by becoming a privileged member of the U.S. Witness Protection Program.
In my narrative of Treasure Seekers, I mix fact with fiction in a hybrid style to expose the scandal. Treasure Seekers could not have been written if I didn't have facts from my work at the United Nations, and if I, and my students, had not been invited to the Mission of Iran. Treasure Seekers is a novel, but that is my literary ruse.
I have two loves – literature and film. The most powerful love stories jump off the pages or off the screen, narrating different types of love turmoil, journeying through danger and obstacles to find love. The best love stories occur when love triumphs over evil.
In the past twenty years, I have taught film through my NGO at the United Nations and at New York University. It is a love story that captures my students the most. Their 10 favorite love stories in foreign films deceit different ways of loving, but they all try to overcome these obstacles to find it. Although they may not always get their happy ending, it's always worth the risk:
1. JOJO RABBIT – (New Zealand) 2019, director Taika Waititi. During World War ll, ten-year-old Jojo is being brainwashed as a Hitler Youth. Strangely, his mother allows this, for it is her only way to protect him. We see how deeply a mother loves her son as she prepares him to be independent. Simultaneously, the director expresses his love for the future of children to do what's right.
2. HONEYLAND – (Republic of Northern Macedonia) 2019, directors Tamara Kotevska and Ljubomir Stefanov. Nominated for an Oscar for Best Documentary and Best Feature Film, this story recreates a Paradise Lost and its destruction by a greedy man. Love for beauty and nature, and the desire to recapture it, is represented by honey – becoming extinct – and man's inhumanity to lose it.
3. NEVER LOOK AWAY – (Germany) 2018, director Florian Henckel von Donnersmarck. Based on the life of the famous painter, Gerhard Richter, the director recreates the artist's search for Truth. It is only through love for Art that the artist can find peace. It is this tumultuous search that pushes him/her to create.
4. CAPERNAUM – (Lebanon) 2018, director Nadine Labaki. Lost children, abandoned, hungry, and forced to go against their conscience, are victims of war-torn Lebanon and Syria. The director opens her heart by using her hand-held camera to capture how children suffer in their struggle to survive. It is through her love for these children that we understand and want to help.
5. FACES PLACES – (France) 2017, directors Agnes Varda and JR. At 89-years-old and one year before her death, famed filmmaker, Agnes Varda embarks on a road trip to show her appreciation to the people of France. As a token of her deep love, she offers them a new type of art – photos of themselves – while she is making a film of their acceptance. Photography mixes with cinematography, the moving image fuses with still art, to show the director's love for people and give them Art.
6. LION – (India/ Australia) 2016, director Garth Davis. The true story of 5-year-old Saroo, who gets lost on a train in India and cannot communicate in a different dialect to return home. He is placed in an orphanage and adopted by a couple from Tasmania, Australia. Twenty-five years later, his obsession to find his biological mother is proof of his filial love.
7. TONI ERDMANN – (Germany / Romania) 2016, director Maren Ade. A father loves his ambitious, modern daughter and wants to help her understand what happiness and love are. But the generational gap proves to be stronger than his quest. Despite his struggles and sacrifices, she answers when she sings Whitney Houston's song, "Learning to love yourself is the greatest love of all."
8. PHOENIX – (Germany) 2014, director Christian Petzold. Nelly survives World War II because she is obsessed at Auschwitz to be loved again by the man she loves. She does return to him but disfigured, and he does not recognize her. Deceitfully, he schemes to help her survive the traumas of her past. But as she learns the truth, will her love forgive him?
9. IDA– (Poland) 2013, director Pawel Pawlikowski. Ida embarks on a spiritual journey to choose between a life of love and family, or God and religion. As she voyages toward the answer, she learns about her history and what the material world can offer. But she keeps repeating, "And then?" She realizes it is love for God and the spirit that can offer her the truest love.
10. CASABLANCA – (USA/ Morocco) 1942, director Michael Curtiz. This is the best love story of all. For those who will see this film for the first time, I am jealous. This is an American movie made in Morocco with an anti-Hollywood ending. It shows and answers what is true love? What we see on the screen is a love that hurts – for all of us. And yet, love must be experienced, and this film must be seen!
Roberta Seret, Ph.D., is the director of Advanced English and Film at the United Nations for the Hospitality Committee and Founder of the NGO at the United Nations, International Cinema Education. She is the author of the Transylvanian Trilogy, with Love Odyssey releasing March 23, 2021. Visit her website for more information.
"A Look into the Lives of Women in Community Romania" in The Lazy Historian
Romanian women during the 1960's at the time when my literary heroine, Mica, in Gift of Diamonds, was growing up in Transylvania, were "existentialist" women. Many of them were well educated, for all schools and universities in Romania were free. They were also very western in their tastes: dancing to Rock and Roll and the Beatles, speaking French, German or Russia, and dreaming of visiting the city where Sartre and Simone de Beauvoir wrote their books.
But the Romanian women could not travel outside of Romania – they were locked down behind an Iron Curtain. Yet, they had something that no woman had, be it in Paris or London or New York. They were already emancipated. Communism disallowed gender inequality. Women were educated equally to their men to build up the country. They were studying and working long hours just like their brothers. Girls and boys, women and men, were being prepared for the future.
In their free choices to follow their passions, women were given equal opportunities as their male colleagues. They were "existentialists" before the students of 1968 joined their men to demonstrate for equality and gender rights.
My four protagonists in Transylvanian Trilogy were educated in fields that America had stigmatized women with unwritten quotas. Mica, in Gift of Diamonds, was training to be a dancer and future choreographer. Anca, in Love Odyssey, was educated as a physician specializing in infectious diseases. Marina, in Treasure Seekers, became a chemist and Cristina, a fashion designer. These four friends growing up in their small town of Spera-meaning hope—were Poets of their Lives. As teenage girls, hiking together in the Carpathian Mountains of Transylvania, they already knew they would create a new life for themselves in a different country. They had been educated and encouraged to compete in a man's world, and they did. They overcame obstacles and created for themselves a life of free choices with the possibilities of success and satisfaction.
But it was not only my female literary creations who achieved. Real women in Romania during the 1960's were already attaining praise on the global stage:
Queen Elena, who defied Fascism and the German occupation of her country, protected Jews overtly and fed thousands of starving children in her home. Nadia Comaneci was training to become the first world-known gymnast and show that a fourteen-year-old girl could win five Olympic gold medals within days and go on to win a total of nine medals.
Dr Ana Aslan, biologist and physician, was greeting the rich and famous like John Kennedy and Mao Tse-tung, at her clinic in Bucharest for doses of Gerovital H3. This was her magic formula known as a "fountain of youth" to delay aging and keep them strong in power. Angela Gheorghiu was already singing her Opera arias. Famous athletes were practicing their tennis, high jumps, ping pong, track and field. Actresses, singers, musicians, artists … and the list went on for Romanian women.
It is only in hindsight that my imaginary heroines of Transylvania Trilogy realized they had attained a very important freedom in their town of Spera. They were free to become Poets of Their Lives.
"The Consequential Fate of the Bucharest Jews in Romania" published in The J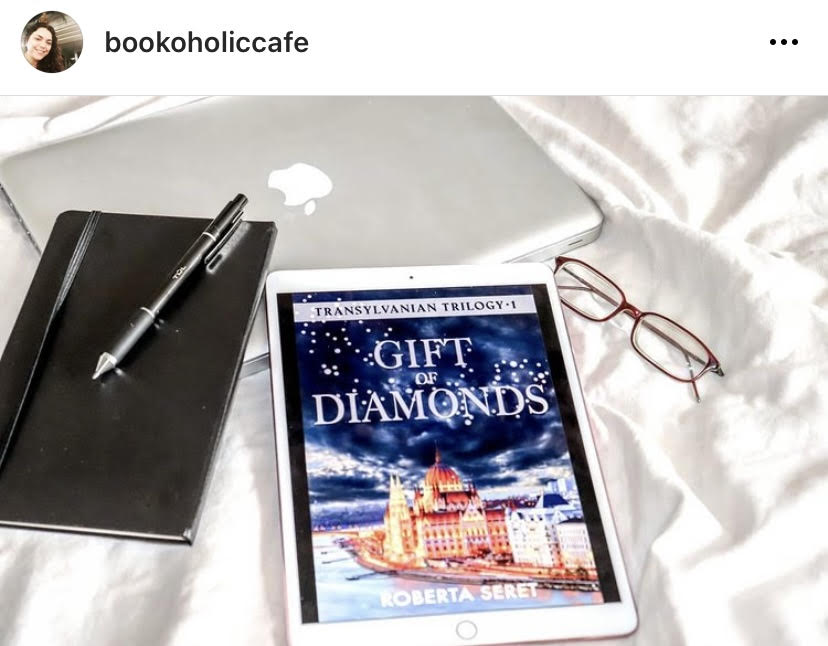 Anti-Semitism had always been part of Romanian culture long before the war, but it was in 1927 with the establishment of the Iron Guard, Romania's fascist party, in which their practices publicly centered on eliminating all Jews in Romania by torture and death squads.
In honor of Holocaust Remembrance Day, reflecting on the treatment of the Bucharest Jews during this time, I realize that this part of history may not be well known. I feel it is important to revisit the facts. In my forthcoming novel, Gift of Diamonds, a survival story beginning in 1960s Romania, where Communism was rampant, I intersperse the evils of Communism with Fascism. Both heinous forms of government used similar horrors of destroying people with torture and death squads. In Romania, it began with Fascism.
King Carol ll, the royal-dictator (1930-1940) included in his government, fascist practices, beginning by signing a law that was influenced by the Nuremberg racist protocols that defined who was to be considered Jewish. He tightened his dictatorship against Jews until 1940 when he was forced to abdicate and left for Portugal with his Jewish mistress, Magda Lupescu. General Ion Antonescu eagerly took power in September 1940, formed an alliance with the Iron Guard and tightened restrictions on the Jews.
One year later, he destroyed the organization after a heinous act in January 1941: the Iron Guard had lists of rich Jews and hunted them in their homes. They tortured them until they signed over their houses and properties. Then they shot them in the forest. Others were taken to Bucharest's slaughterhouse, where they were hung on butcher's hooks, still alive to be tortured more. Their bellies were cut open and their entrails hung around their necks. Their dead bodies were hanged on hooks with a sign under each body, "Kosher meat."
And still, the Iron Guard legacy of antisemitism and torture continued to influence Antonescu's dictatorial regime during the war.PreviousNext
Antisemitism ravaged the Jewish population throughout the country, especially in areas outside the capital as in Bukovina, a territory previously owned by the Austrian-Hungarian Empire, and in Bessarabia, acquired from Russia, as well as in Moldavia and sections of Transylvania. All Romanian Jews received rights of citizenship in 1923, but in 1940, that citizenship was taken away from all Jews except those living in Bucharest.
The Jews residing outside the capital were persecuted, rounded up and forced into death trains. Genocide was the goal. Those who survived were sent to Transnistria, a camp where typhus and starvation slaughtered more than 200,000, including 50,000 children.
Strangely, the Bucharest Jews were spared. Their population of 100,000 were not forced to wear yellow Jewish stars, or to live in ghettos, or to be deported. The question is – who protected them?
Paradoxically, it was General Ion Antonescu, himself, with assistance from Romania's Chief Rabbi, Alexandru Safran, and the respected president of the Jewish communities, Wilhelm Filderman, with the Queen mother of Romania, Elena. Why did Antonescu, the fascist dictator, get involved to help?
Antonescu was aware that after losses on the Eastern Front in the battle of Stalingrad (August 1942 – February 1943), when he had allied his army to the Germans, that the Axis power could lose the war. At this time, Antonescu had in place the intention of stripping the Bucharest Jews of their citizenship and deporting them to camps. But Queen Elena and her son, King Mihai (Michael), intervened and organized formidable resistance against the dictator. Rabbi Safran and Filderman joined forces with the Royal family.
Get thej.ca a Pro Israel Voice by Email. Never miss a top story that effects you, your family & your communityFree Sign Up
Antonescu was a rabid, violent anti-Semite. Even Adolph Eichmann had warned Antonescu that he was being "too cruel and sloppy with his Jews." And yet, he didn't want to appear to the outside world as being a monster.
Consequently, he met regularly with Queen Elena and Rabbi Safran to discuss which Jews on their list should be spared. The Queen had warned the fascist leader that she was determined, "If the Romanian Jews were sent to Auschwitz, she would march next to them." It was at this time that Antonescu realized the tide of war was turning against Germany, and that the Bucharest Jews could represent for him an insurance policy in case of a post-war trial for "crimes against humanity." The Bucharest Jews, alive, could serve as collateral for his own survival.
In addition to a judicial justification, Antonescu began negotiating a financial deal without either Hitler or Eichmann ever knowing – to sell the Bucharest Jews and send them to Palestine. But the British, who controlled Palestine at that time, didn't want to upset the Arabs. Even though Ben-Gurion, the leader of Israel, wanted the Bucharest Jews to build up the new country, the British told Antonescu, no. They called it a slave trade, unethical to sell people.
Antonescu persisted in trying. He had another idea, a business concept to trade and sell human lives: Jews for exit visas. His plan was to extort cash from American and world Jewish organizations for the sale of Romanian Jews. Such a scheme could simultaneously placate his government officials by their receiving from exiting Jews, a windfall of abandoned homes, gold, paintings, jobs, and businesses.
A key figure in this market was Henry Morgenthau, U.S. Secretary of the Treasury, under President Roosevelt. Since 1934, he was the only Jew in Roosevelt's cabinet and was active in bringing to the president various rescue plans to stop the annihilation of European Jews. Despite criticism about a slave trade extortion plan, the committee for a Jewish Army of Stateless and Palestinian Jews, a Zionist organization in New York, with the help of Morgenthau, placed an ad in The New York Times on February 16, 1943 saying, "For sale to Humanity, 70,000 Jews, Guaranteed Human Beings at $50 a piece."
There was no interest. No potential buyer came forward. And President Roosevelt hesitated to push the plan forward. It was an election year and not a popular idea. The rescue plan fell through, and with it the lives of 70,000 souls and thousands of children.
During the deportation of survivors of a July 1941 pogrom in Iasi to Calarasi or Podul Iloaei, Romanians halt a train to throw off the bodies of those who had died on the way. (Photo: encyclopedia.ushmm.org)
Morgenthau, tirelessly negotiated with Antonescu, while stalling for an end to the war. As negotiations continued, on August 23,1944 King Mihai, residing in the Royal Palace in Bucharest, organized a coup d'état against General Antonescu, who had been imprisoned by the king. In the process, the king and his new government declared war on the Axis powers and asked the Romanian Army not to resist the Red Army.
One week later, on August 31, 1944, the Soviets entered the capital. An armistice was signed with Moscow on September 12, 1944, and the Soviet occupation remained in Romania. Two years later, on June 1, 1946 in Bucharest, Antonescu was executed by a military firing squad for war crimes. He had been responsible for the death of 300,000-380,000 Romanian Jews during the war.
The irony of history is that the Russians saved the Bucharest Jews. In honor of Holocaust Remembrance Day, I remember the horrific numbers:
In 1930, Romania had a Jewish population of 725,000-750,000.
In 1945, 290,000-360,000 Jews had survived.
In 1940 there were 95,072 Jews living in Bucharest.
In 1945 there were 100,000-150,000 Jews living in Bucharest, which included Jews from other sections of the country who had sought safety in the capital.
Other works: World Affairs in Foreign Films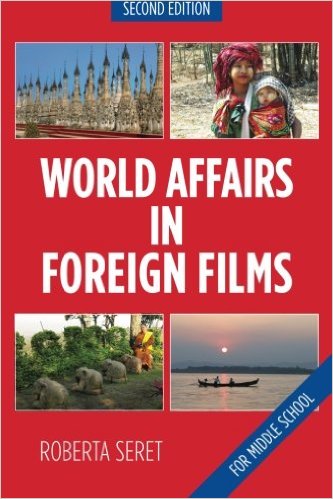 World Affairs in Foreign Films by Roberta Seret
Teaching Global Education to Students
World Affairs in Foreign Films offers teachers and students of middle school the opportunity to experience foreign cultures through the power of film.

Students are visual learners and film has the power to capture their imagination and take them to places that they have never known before. Seeing is believing, and to be transported into the middle of a foreign country as it is presently and then to discuss it, enhances visual stimuli, analysis, retention and comprehension.

Through Dr. Seret's methodology of using film, students are introduced to 9 lenses of inter-related, multi-disciplinary academic perspectives: World History; Geography; Economics; Civics, Citizenship and Government; World literature; Media Studies; Creative writing /Critical thinking/ Philosophy; Art; and Technology.
In addition, her pedagogical methodology also works well digitally. Dr. Seret have created and implemented FILMeds ©, a new digital approach using the screen/ computer to teach students about international events. This approach is used in conjunction with accompanying film chapters in the textbook. FILMeds is a digital, multi-disciplinary video using film clips and images to analyze an award-winning film from a representative country through inter-related perspectives: geography, history, Human Rights, politics, and Media Studies. Questions for discussion are incorporated in the video and serve as a guide for the teacher. The screening of FILMeds catapults group discussion and communication using global issues, which are reinforced with activities and information from the corresponding film chapter in the text. Students can access the FILMeds on their own – at home, in the classroom, in the library – and hone their technology skills.

GIFT OF DIAMONDS
Roberta Seret
FEBRUARY 17, 2021 The following is an exclusive excerpt from Gift of Diamonds, by Roberta Seret. After seventeen-year-old Mica's parents are arrested by the Romanian secret police, she escapes to America with the family's diamonds. Which might be cursed.
I escaped Romania in the middle of the night, by bike, on February 2, 1965. It was the moment when the country was locked in a communist prison. I was seventeen years old then. Now, twenty- four years later, in the diplomatic and political frost of 1989, with the beginning of freedom, I'm returning. As I walk through customs at Bucharest's Otopeni airport with my American pass‐ port held tightly in my hand, I feel a strange sensation: memory is pulling me back to a lost time.I see my seventeen-year-old self in front of me, leading me into the labyrinth of youth. She takes my hand and warns me of pitfalls while I enter a world I may have forgotten. She's cute, smiling, spunky, full of life. One would say she had been very much loved by her parents.
I follow her, admiring her short black hair cropped straight around her oval face, highlighting her high cheekbones and hazel eyes, with a small pointy chin and full lips. She's of medium height, fragile like porcelain on the outside, but more resilient than she realizes inside. She's dressed in a black turtleneck sweater and tight black leggings, wearing high black leather boots and covered with an Elizabethan-style coat that closes with a belt wrapped twice around her thin frame. She leads me to a customs desk where I present my papers to an officer without any communication other than his indifferent stare. I understand that his silence, inherited from the communist era, still lingers. I look around me. There's only one electric bulb for the entire room and its 40 watts flicker. The wind blows through a broken windowpane, letting in a winter chill. The airport is empty except for several policemen carrying machine guns. I watch them: smooth-skinned boys, dressed up as soldiers.
Other Works: FILMeds
What are FILMeds?
FILMeds consist of several film clips and scenes woven together in a digital video format.
FILMeds are a digital companion to the multi-disciplinary book World Affairs in Foreign Films by Roberta Seret (McFarland Publishers).
FILMeds include lessons in geography, history, government and human rights that offer an introduction to global hot-spots.
FILMeds include questions to stimulate classroom and group discussions about a country's geopolitical position.
For more information on International Cinema and the FILMeds© project, please visit our website: https://internationalcinemaeducation.wordpress.com/
To view a FILMed sample on YouTube, please click here:
Other Works – Film Reviews:
"Film Review: Hannah Arendt and Crimes Against Humanity," Journal of International Criminal Justice(Oxford U. Press), March 2014, Film Review: Hannah Arendt and Crimes Against Humanity."
Oxford University Press Blog, Contributing film reviewer, 6 Film Reviews, June 2014 to present:
Gheorghe Zamfir–Invertita